It's nearly impossible for you to know the average number of applications to fill out before you get an offer. There's a lot of factors that affect how long your job search will last: your experience level, your network, your timing, the job market, etc.
No matter what, you'll probably fill out more applications than you can remember. Therefore, it's absolutely crucial that you stay organized and track your job search process.
There is a lot of information to keep track of when you search for a job: company names, dates, résumé versions you sent, hiring managers, follow ups, references, and the list can goes on and on.
You're overwhelmed and wonder how to keep track of the jobs you applied for?
Good news! You don't have to think about all these information. I've prepared for you a job application tracking tool ready for you to use and optimize your search process.
Free Job Application Tracking Tool

As you proceed through the job search process, you can use this tool to keep track of everything related to your applications. This free tool will help you track all employers details, all the dates, the document you sent, the status of your applications, the interviews, and much more.
Free Simple To Do List Tool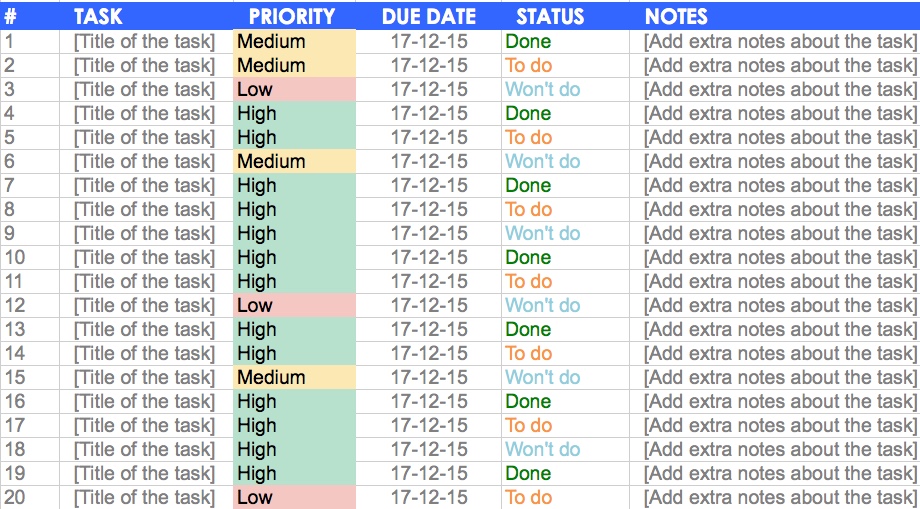 This tool will help you to manage the to-do list related to your job search process. You'll be able to list all your tasks, prioritize them, and have a clear overview of all what you need to do.
Free Contact Management Tool
This tool will help you organize the key people who can help you to find your next job. You'll be able to list them, how do you know them, how you can reach out to them, etc.

I hope this tracking tool will help you optimize your job search process and get your next job faster.